Having a great idea is only one side of the coin for any solution. The implementation partners and the business must be on the same page not only on the solution, but on the overall campaign, logistics, and brand integration. A virtual reality, augmented reality, or native application will only be as successful as the surrounding campaign and support provided around it. Our team will not only craft the solution, but we'll work with your team or partners on the appropriate campaign necessary
Our goal at Baygull Studios is to make your brand feel comfortable with our approach, how we would work with your team, our implementation timeline, how we measure success, and ultimately the cost of the solution. We are here for your business and your brand to succeed.
Let us walk you through our approach to a new project and how we'll work with all parties involved to create a unique brand experience that will elevate your brand.
Initial Meeting
Upon connecting with our team, we'll want to meet and learn more about your business, details around your target market, any ideas you are considering for an experience and information about any campaign this may be a part of. Every business has nuances that make them unique and we want to ensure that we address your brand uniqueness and how we can best apply it to the overall success of the project. Based on this conversation we'll listen and help steer you in a direction that makes sense based off of goals, timeline, and budget. This meeting is usually a video conference to make it very easy for teams from any location to join and be a part of the conversation.
Discovery
Depending on the complexity of the project and any other outlining uniqueness to your brand, we may recommend a paid Statement of Work for discovery. This would allow our team to interview experts, perform market research, create user personas, and put together a detailed plan on what needs to be created. This usually lasts between two to four weeks but can fluctuate depending on the scope of the request.
Regroup
After our initial meeting or on the completion of discovery we'll have gained a lot of information that we'll want to digest and allow time for our experts to put together a statement of work. This is where we will map out details on the idea, marketing campaign integration, implementation timeline, and costs.
Follow-up Meeting
This second meeting is to provide time to go over the final statement of work. As the details are laid out we want to be readily available to answer questions and concerns your team has. If any adjustments need to be made we can do so and after the call it will be up to your team to decide to move forward or not.
After Signed Agreement
After we are all ready to move forward, we will start our process according to the timeline that was agreed to in the statement of work. There are three tracks that will be going on at the same time:

1) Crafting the solution
2) Crafting the campaign
3) Logistics of the solution & campaign

If the business has an agency of record (AoR) or another agency, we'll work alongside them to ensure this solution and anything attached to it mesh cohesively together. Getting everything to work together is absolutely required for the success of such a solution.

Crafting the Solution
The development of the solution consists of a variety of steps. There are reviews during and after each of these steps with all necessary people.
1) Strategy
Depending if we had a discovery session or not, strategy may be needed to perform research to specifically outline the target market, personas and the details of the project as a whole.
2) User Experience
At this point we'll start to layout what the solution is in a more concrete way. We'll map out what the user experience looks like and start to map out the user interface. If the project is a virtual or augmented reality application, concept art may be created here.
3) Design & Development
Once the experience has a solid direction the aesthetics will start to be fleshed out and the development will be able to get started. This will be an iterative approach where our team will work in tandem to create the design and building the interactions at the same time.
4) Testing
Testing will occur all throughout the design and development phase so we can continue to iterate on what works and what doesn't work within the solution. We may even revisit the user experience to ensure everything feels right. We are always referencing the strategy and goals laid out for the project so we stay on track.
Crafting the Campaign
If your team already has an Agency of Record (AoR) or vendor that handles your marketing campaigns, we'll work alongside them to ensure the strategy for the solution and the marketing fit together. Our goal isn't to step on anyone's toes, but to ensure the overall success for the solution being crafted. Our team consists of experts who have worked on crafting large campaigns and we'll be able to help provide our services to all involved.
Logistics of the Solution & Campaign
Depending on what is being crafted, there may be logistics that need to be handled, such as acquiring virtual reality headsets for an event to the training of people running the booth. Our team will help guide your team and vendors on these logistics so you don't have to figure it all out on your own.
Analytics & Analysis
Depending on the solution, we will either integrate into an existing analytics platform or our custom analytics platform. Either way, we'll be tracking a variety of information which we can use for analysis and the measuring of success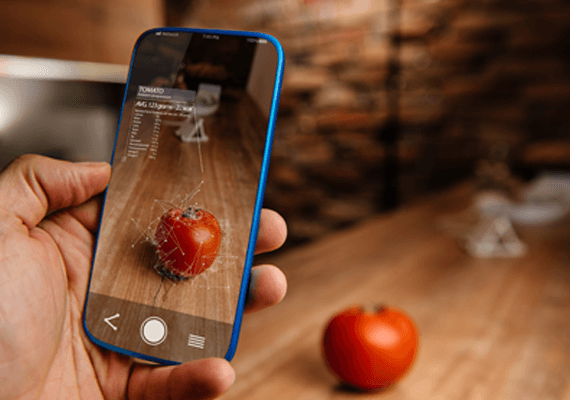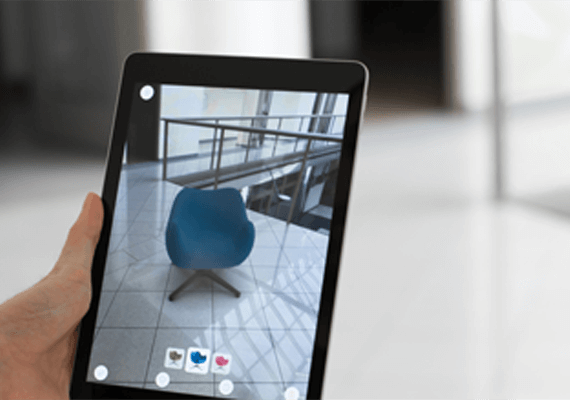 Typical Questions
What does success look like and how do we measure it?
Success is different for each project and brand so we ensure we evaluate what needs to be accomplished during our initial meetings. Success should be measured both quantitatively and qualitatively. Success could be how many people tried the experience, but should also include how they felt after they completed it. We also need to take into account how long access to the solution is, how long the solution takes, and the total number of people possible. Just looking at overall usage numbers isn't enough of a metric to determine overall success.
Example: Virtual Reality at a Conference
As this example showcases there are a limited number of people physically possible to try out your experience. With this example you have a few different aspects you can modify to either increase or decrease the total number of people to experience your solution. You could modify the number of headsets, modify the solution length, or if there were specific people you wanted to ensure they tried it, reserve a spot for them to come visit you at a specific time. This example has the experience running back-to-back with no stops in between.
Number of Headsets: 2
Solution Length: 5 minutes
Experience Total Time: 8 minutes
Time on Show: 6 hours
Total Possible Users per Day: 45
Total Days: 3
Total Possible Users: 135
Total Conference Attendees: 15,000
Total Users as a Percent: ~1%
What considerations we need to account for that are outside the experience?
Besides the experience, we should be looking at how to feed users into this experience, what they can do while they wait, and how they leave the experience. It is important to retrieve users feedback immediately after they complete it. A quick survey on an iPad would allow you get invaluable data not only for future iterations but for immediate use to intrigue people to try the experience. To feed the interest of potential users, this feedback could be aggregated and displayed in real-time to a separate large monitor that anyone can see. For users waiting for the experience another screen could show a preview and a quick tutorial on what to expect when it is their turn.
What does your business need to provide for a solution to be successful?
Our team will need access to your subject matter experts (SME's) to help us understand your business, target market, and goals. If you are working with an outside agency, we'll want to have discussions with them to coordinate the marketing and release of the solution. We'll also need access to any assets that are unique to your brand. This cooperation will ensure an overall successful project.
Final Thoughts
Baygull Studios is here for your business and brand to succeed. When you need a team to implement a solution, we are the way. Let us guide you and we'll be right beside you from start to finish.